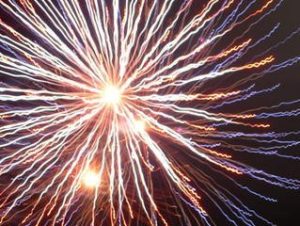 It's 2020. We've got a brand new, shiny, "just off the presses" new year upon us. A blank slate, a winter white canvas just waiting to be filled up with plans, and perfect for those dreams and "someday" ideas you've been kicking around for years now.
So, is now the time? Is this the year you find freedom with a new RV?
What is Your RV Personality?
The RV life means so many different things, and that's the way RVers like it.
Park it out in the woods or near a lake, and escape there on weekends and holidays. (Bonus: Providence RV Park offers you peace of mind with our gated community).
Use it a "hotel room on wheels" if you love to travel, or your job covers a lot of ground and you like the idea of taking the comforts of home with you. Recreation vehicles are typically 45% less expensive than a conventional hotel/air vacation.
For those into "workamping," RVs mean you can work from anywhere and live a simpler, more stress free life.
Or take your camper on the road each year and "boondock" it where there are no hotels for miles, just gorgeous weather and breathtaking scenery.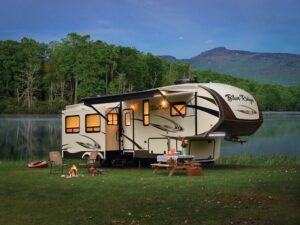 And for those who discover they can't imagine living anywhere else, full timing is the way to go to reap the benefits of daily, therapeutic doses of nature up close and personal.
Is This the Year of Freedom?
Over 1 million Americans live full time in their RVs. Some do it to escape mortgages and empty nests, others to spend less time on lawns and home upkeep and repairs. Honey-do lists are dramatically shortened, which means you can spend less time "doing," and more time with Honey. And of course, many decide to go full time so they can choose where they want to live and for how long, without major upheaval when it's time for a change of scenery.
Is This the Year to Live Your Dream?
You may have been thinking about an RV for a while now. Or maybe you're just beginning to entertain the idea of getting more "mobile" in life. Either way, you will be delighted to learn that winter can often be the best time to buy–for many reasons–and east Texas is one of the best places to live in or park your new rig. With plenty of RV dealers, expos/shows and RV support, you'll find the perfect match for the lifestyle that suits you best.
2020: Is This the Year of YOU?
Every year that ticks by is one that is lost forever. Just yesterday, it seems, we were discussing Y2K and whether our computers would turn on the next day. And here we are, 20 years later. Have you been living an adventure all this time? If not, it's never too late to start.
Don't spend your best years enslaved to a lifestyle that no longer works for you. Get out there and discover how far the RV world has come in structural, technological and comfort advances.
This could be your year to escape the urban pressure cooker, or the boring suburban sprawl.
This could be the year you look back on 20 years from now with a smile. Don't let your adventure get away.